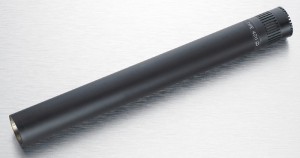 This is one of my favorite microphones. These mics were originally designed as test mics so they are extremely flat.
The DPA 4011 is a professional cardioid, condenser microphone designed to accurately reproduce signals from instruments and voices. The cardioid pick up pattern attenuates off-axis signal, emphasizing pick up at the front of the capsule, however delivering an even 40Hz to 20kHz frequency response. The microphone features an extremely high SPL rating of 158dB. High SPL handling allows the capsule to effortlessly reproduce transient signals, such as drums and guitar, without peak distortion and noise. The 4011 is powered via +48V phantom power and is at home in any recording or sound live sound scenario.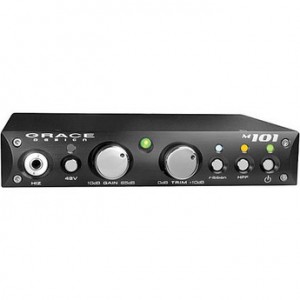 The m101 from Grace Design is a single channel microphone preamplifier that uses the same fast, musical transimpedance amplifier architecture as the model 801 and model 201, but packaged and priced to be within the reach of any recording engineer, musician or studio. The preamp now employs 0.5% precision metal film resistors.